TDI is pleased to announce the addition of Directors Tommy P. Horejes, Ph.D. and Genelle Sanders, Ph.D. to our team. Dr. Horejes joins TDI as the Director of Policy & Advocacy. He oversees TDI's response to FCC filings, gathering community input, and comments. Dr. Sanders joins TDI as the Director of Programming and oversees TDI's programs. Some of her projects will be Blue Book, TDI's Biennial Conference, and TDIWorld. Futhermore, both will report to the CEO while working closely with community and industry stakeholders.
Director of Policy and Advocacy | Thomas P. Horejes, Ph.D. (he/him/his)
Dr. Thomas P. Horejes holds a Ph.D. (2009) in Justice Studies at Arizona State University whose focus is on current social justice issues, such as human rights against a backdrop of legal systems, law and culture. He aims to create meaningful, real-world impact through public policy and systems change. Thomas is former Executive Director of Deaf Empowerment Awareness Foundation (DEAF, Inc.). DEAF, Inc. isa non-profit organization dedicated to empower, raise awareness, and bridge a sustainable foundation of advocacy, communication and accessibility. It serves the Deaf, Hard of Hearing, DeafBlind, DeafDisabled and the Hearing communities.
He was also a former advocate for the Greater Los Angeles Agency on Deafness (GLAD). He also served as Disability Policy Analyst/Inclusion Services for the City of Phoenix. Academically, Dr. Horejes has over 15 years of teaching in higher education, 14 peer-reviewed published academic articles, and presented 73+ scholarly works on policy, accessibility, education, and justice studies for industry conferences.
Tommy currently lives in Maryland with his wife and a blended family of six very active children. When he is not busy with policy advocacy work, he enjoys watching his kids play baseball/soccer/volleyball, road biking, cooking, and tending to his farm animals.
Director of Programming | Genelle Sanders, Ph.D. (she/hers)
Dr. Genelle Sanders holds a Ph.D. (2022) in Interpersonal Communications at the University of Texas at Austin. Her research focused on interpersonal communication and patterns within deaf-hearing relationships and communities. She comes with 12 years of experience in communications, marketing, and research along with 10 years of teaching in higher education. Prior to joining TDI, she worked to pilot the current Deaf and Hard of Hearing Mentor and Role Model program based in Texas with the goal of supporting positive communication skills and relationship development during early childhood for deaf and hard of hearing children. She was also the elected Interim director of the Deaf and Hard of Hearing Center in South Texas during a time of transition and worked on supporting communication access needs while strengthening information dissemination and awareness of Deaf, Hard of Hearing, DeafBlind, and DeafDisabled communities.
Genelle currently lives in South Texas with her husband and two young children. When not busy with work, she enjoys traveling, spending time on the family ranch, and remaining active with her friends and family.
TDI is confident that Dr. Horejes and Dr. Sanders will bring a high level of experience and be strong assets to our community and stakeholders. Many thanks go to our dedicated Board members and the interview committee in their support for TDI's continued growth.
TDI Welcomes Dr. Horejes and Dr. Sanders
A statement from CEO, Eric Kaika: "I am thrilled to have fantastic talent and energy on the TDI team. We are looking forward to the expanding and growing TDI's reach and impact for our community and stakeholders. Please join us in welcoming Tommy and Genelle to TDI!"
TDI – Become a Member Today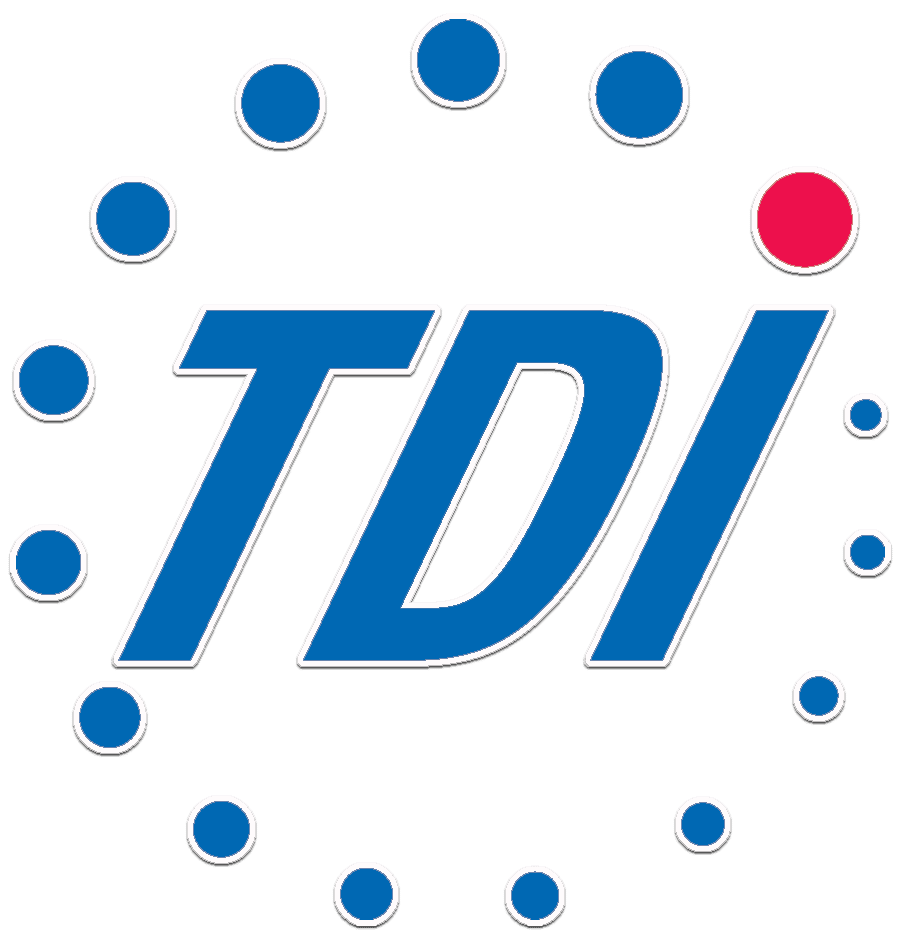 TDI represents 48 million Americans who have some degree of hearing loss.
We welcome all members of the deaf and hard of hearing community (DHH): deaf, hard of hearing, late-deafened, deafblind, lip-readers, cued-users, veterans with hearing loss, senior citizens, deafdisabled, and/or having additional sensory, mobility, cognitive or other communication disabilities.
TDI represents the entire DHH community with one goal– to ensure every person has equitable access to the nation's telephone, cable, television, radio, and broadband networks.
Join us and become a member today: www.tdiforaccess.org/membership/